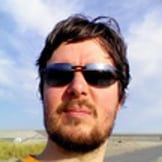 Werner Keil
Werner Keil has worked for more than 25 years as project manager, software architect, analyst and consultant on leading-edge technologies for Banking, Insurance, Telco/Mobile, Media and Public sector.
Among his earlier clients are Sony where Werner designed and implemented micro-format based tags for Sony Music.
He develops enterprise systems using Java, Java EE, Oracle or IBM, does Web design and development using Adobe, Ajax/JavaScript or dynamic languages like Ruby, PHP, etc.
Besides work for major companies he runs his own creative, talent and consulting agency Creative Arts & Technologies. In his spare time, he runs and supports open-source projects, writes song lyrics, novels, screenplays and technical articles. He is committing member of Eclipse Foundation, Apache Foundation and the Java Community Process, including his role as JSR-363 Spec Lead and Executive Committee Member.
OpenDDR and Jakarta MVC
NoSQL Endgame
The amount of data collected by applications nowadays is growing at a scary pace. Many of them need to handle billions of users generating and consuming data at an incredible speed. Maybe you are wondering how to create an application like this? What is required? What works best for your project?